We proudly serve the Littleton community with quality concrete services (303) 848-2294!
Whether you are looking for a sidewalk replacement or a have a larger project such as a driveway or garage floor replacement, we can help.  We offer concrete services for both big and small jobs on residential and commercial jobs.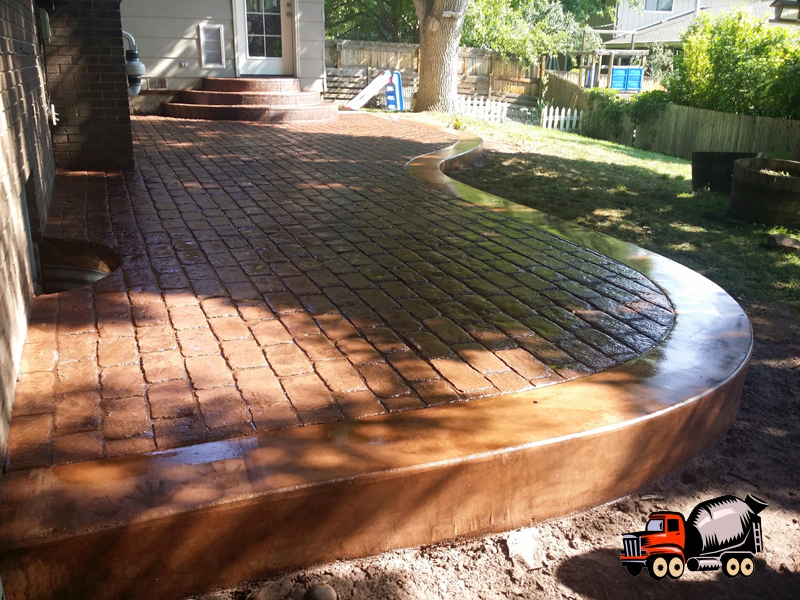 When undertaking any residential concrete project whether it is new or a full concrete replacement. It is essential to hire a reputable Littleton concrete contractor with experience in working with they type of concrete project you specifically have. Proper preparation, quality materials, and skilled craftsmanship are crucial to ensuring the longevity, safety, and aesthetics of the finished project. Whether it's a simple walkway or a complex decorative patio, concrete continues to be a top choice for enhancing and improving residential spaces.
Littleton Concrete Services we Offer:
Basement Floors
Driveways
Garage Floors
Patios
Curb & Gutter
Sidewalks & Steps
Stamped Concrete
Hot tub pads
Turf
Firepits & Sitting walls
Outdoor Kitchens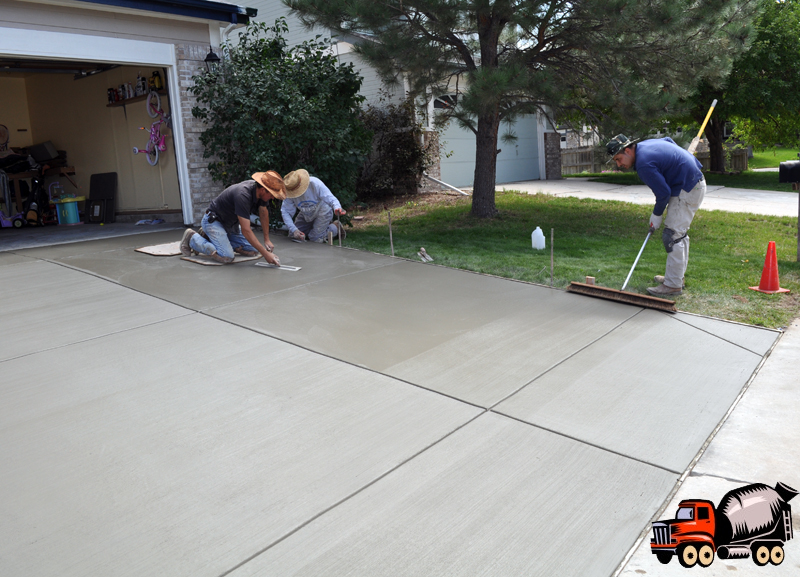 In Littleton, we pride ourselves on being a proud member of the community.  We live and work in Littleton and enjoy all it has to offer.  
For a free concrete estimate, give us a call to set up a free concrete consultation (303) 848-2294
Our Littleton Concrete Services we offer
Residential concrete projects are diverse and encompass a wide range of applications, all of which contribute to the construction and improvement of homes and living spaces. Concrete is a preferred material for residential projects due to its durability, versatility, and cost-effectiveness. Let's explore some common types of residential concrete projects:
Driveways: Concrete driveways are a popular choice for homeowners due to their longevity and low maintenance. Concrete can withstand heavy vehicle traffic and harsh weather conditions, making it an excellent material for driveways.

Patios: Concrete patios provide an attractive outdoor space for relaxation and entertainment. They can be customized with various finishes and decorative elements like stamped patterns or colored concrete to enhance the aesthetic appeal of the backyard.

Sidewalks & Pathways: Concrete sidewalks and pathways offer safe and functional routes around the property, connecting various areas like the front entrance, backyard, garden, or poolside.

Garage Floors: Concrete garage floors are designed to withstand the weight of vehicles and various tools or equipment. They are easy to clean and provide a smooth surface for garage-related activities.

Basement Floors: Concrete is commonly used for basement floors due to its durability and resistance to moisture. Properly finished concrete floors can provide an additional living space or storage area.

Retaining Walls: Concrete retaining walls are essential for stabilizing sloped landscapes and preventing erosion. They also add a decorative element to the outdoor environment.

Pool Decks: Concrete pool decks are a popular choice for their slip-resistant properties and ability to withstand pool chemicals and exposure to water.

Stairs and Steps: Concrete stairs and steps are used both indoors and outdoors to connect different levels of the house or create access points around the property.

Decorative Concrete: Decorative concrete is a versatile option that allows homeowners to create unique and eye-catching designs. Techniques like stamping, staining, and engraving can mimic the appearance of other materials like stone or brick.  Stamped concrete patios is by far our most popular concrete service in Littleton, Colorado.  We install new and replace stamped concrete patios for homeowners March thru November 1st.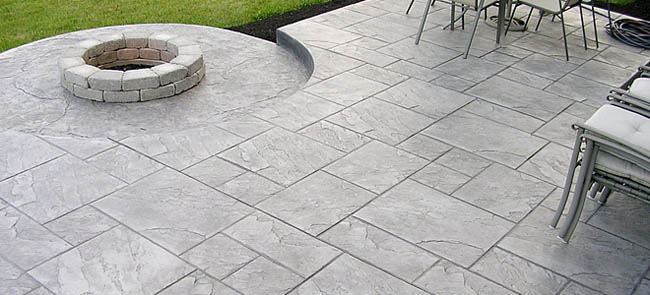 For a free concrete estimate, give us a call to set up a free concrete consultation (303) 848-2294