Concrete Paths & Sidewalks
If you are looking to install a new concrete path or replace an exisiting one, Denver Concrete can help! We offer residential and commercial sidewalk installs around the entire denver metro.
We offer stamped and stained options of your new sidewalk or path giving you several different options to choose from to match your home or office. Whether you're installing a new walk-way or want to continue or match an existing one, we would be happy to help!
Contact us with any questions (303) 848-8447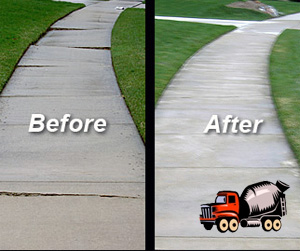 Denver Sidewalk Repairs
We can repair your damanged sidewalk or path by improving its appearance and functionality. We help home or business owners with drainage problems by proper leveling the existing slab or pouring new concrete. If you are looking to repair an old sidewalk, we'd love to get you a free estimate.