Concrete Driveways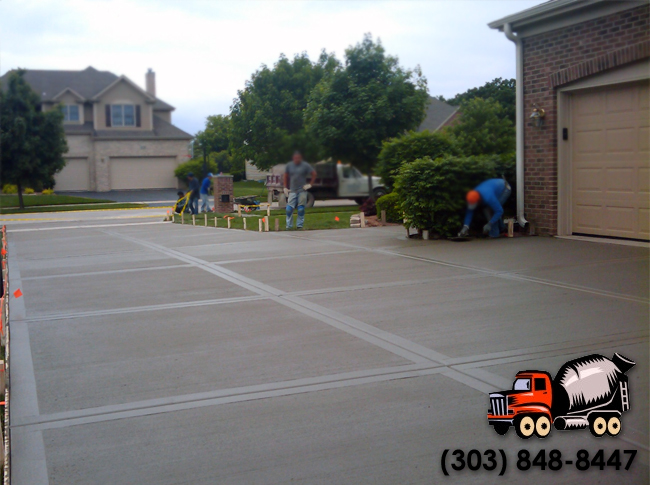 If you are looking to increase the curb appeal and value of your home, your concrete drive way is a great place to start. Driveways are typically not something homeowners think about until they are in need of repair, but your drive is the first thing any visitor sees when coming to your home and it can be upgraded at any time for a reasonable cost. From a standard concrete driveway, to an elaborate decorative design, Denver Concrete can get the job done. 
Concrete Driveway Installation
Every Denver Concrete Company project is performed by highly skilled contractors with years of experience. You can be sure that your concrete driveway will look great and last you a very long time. Our team will give your concrete driveway project its full attention from start to finish. We start by compacting the ground under our project area and mapping out the best grading for the area to protect your driveway from water damage and pooling, often times we find that we will need to tamp down extra road base so that we can form the best base to pour on, then we add control joints and start poring high quality concrete. After the concrete is laid any decorative finish or pattern you have selected will be added to the concrete and we begin clean up. Denver Concrete offers quick start times on every driveway job, so contact us to day for a driveway estimate. 
Concrete Driveway Removal and Repair
As a full service concrete contractor, Denver Concrete is able to remove and recycle your existing driveway then begin preparing for the new installation. Our experienced team will take care to avoid any damage to the surrounding area while removing your damaged or old driveway in an efficient manner.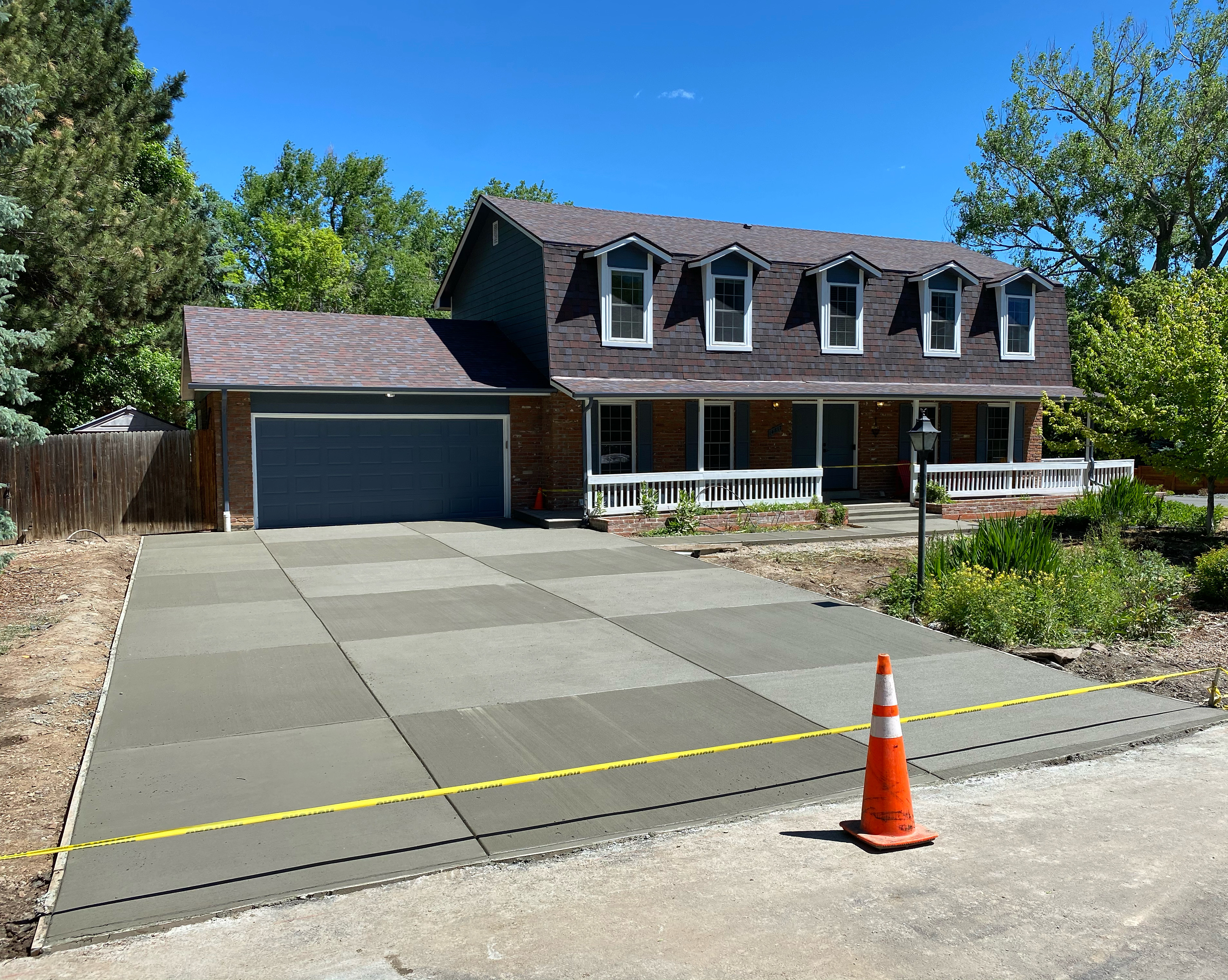 Above - We tore out an existing concrete driveway and widened it 8' to fit another vehicle for added parking.  This driveway replacement project took us 2 days to complete in Denver.  This driveway is our standard broomed checker-board finish.
Decorative Concrete Driveways

Stamped concrete and decorative finishes are a great way to add to your home's value. There are countless options when it comes to the patterns and colors available, so you are sure to find a design that suits the style of your home and landscaping. We can install a driveway with aesthetically pleasing engraved patterns, glossy, stamped or aggregate finishes that will give you the elegant look you desire.

For a driveway estimate, or for more information on Denver Concrete's driveway removal and installation services, please give us a call (303) 848-8447.