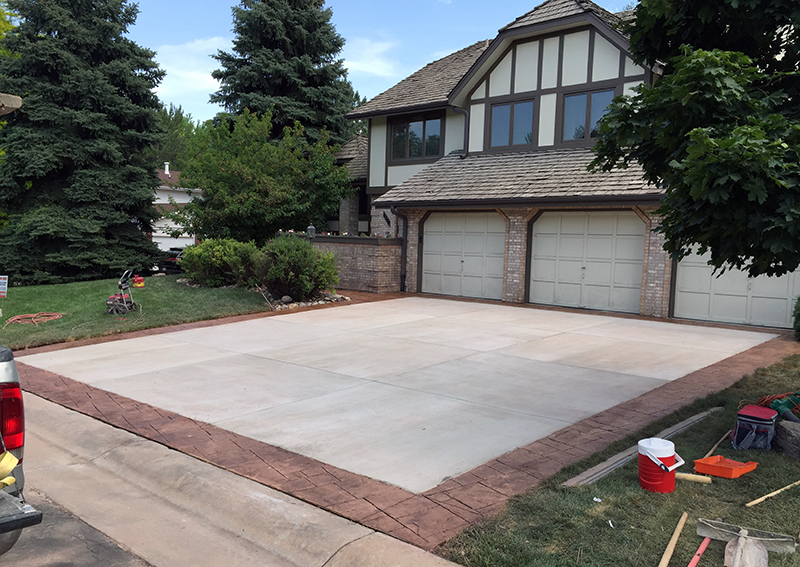 On this job in Littleton, we tore out the existing driveway and poured a new regular slab concrete pad 4" thick with 4,000 PSI concrete.  For this project we needed to bring in road base, level and compacted before pouring the concrete as the ground was not very solid underneath the old concrete.  We also set a rebar grid pattern for extra strength to go in the driveway slab.  
We then poured a stamped concrete boarder around the entire driveway to give it a nice detailed look.  The stamped concrete matched the front walkway and path that went around the side of the home.  Stamped concrete boarders are a great way to dress up the front of a home.  We really like how the colors of the boarder match the dark wood on the home.  This driveway project took 4 days to complete from start to finish.
Our company replaces driveways throughout the entire Denver metro.  If you're looking for a driveway replacement, check out our driveways page or request a free estimate.