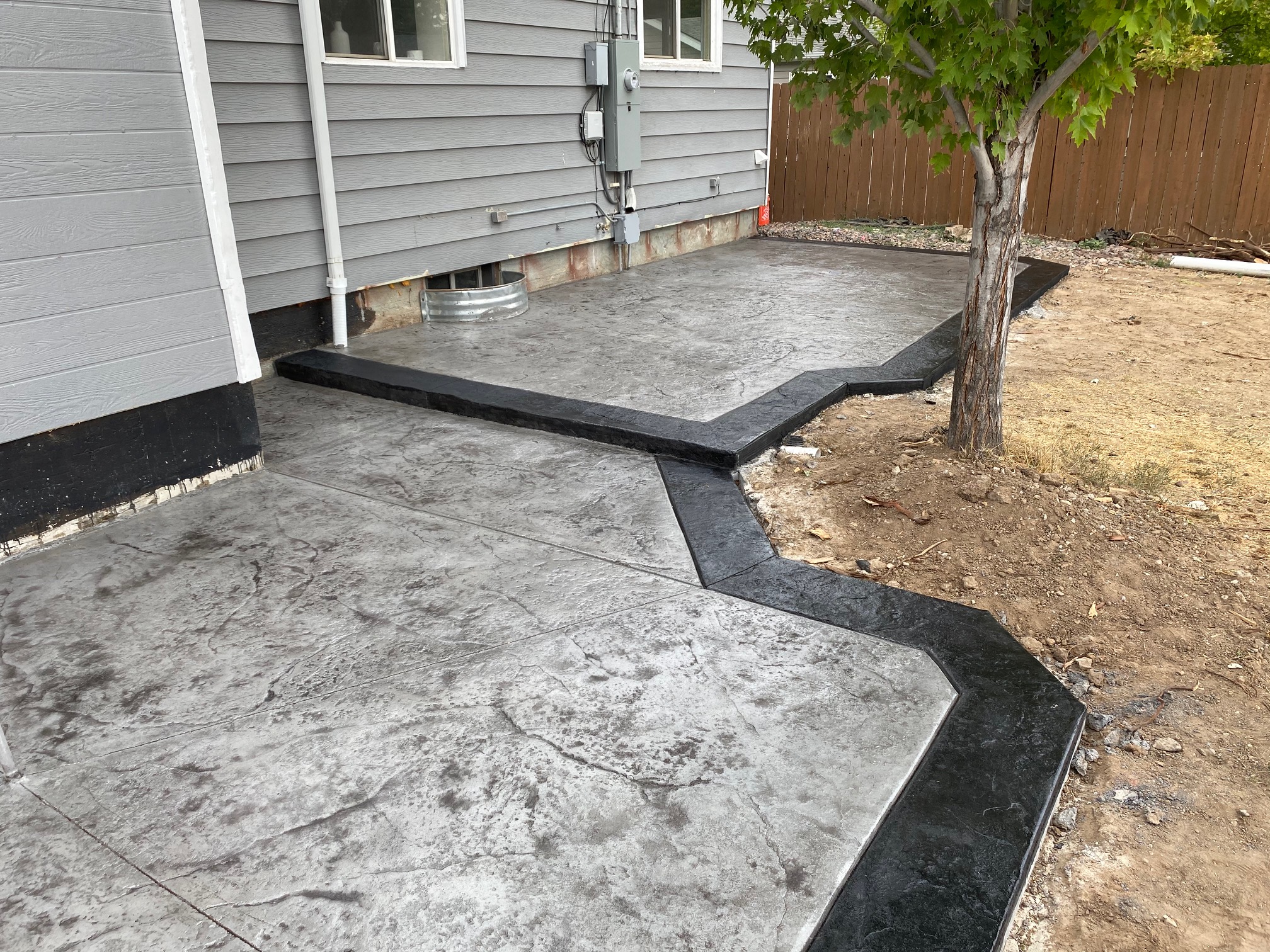 We had a stamped concrete project in Englewood, CO that showcases a two-tone color scheme with a stained border.  This project took us 3 days from demo to clean up to complete.  These residential decorative concrete projects are some of our favorite at Denver Concrete.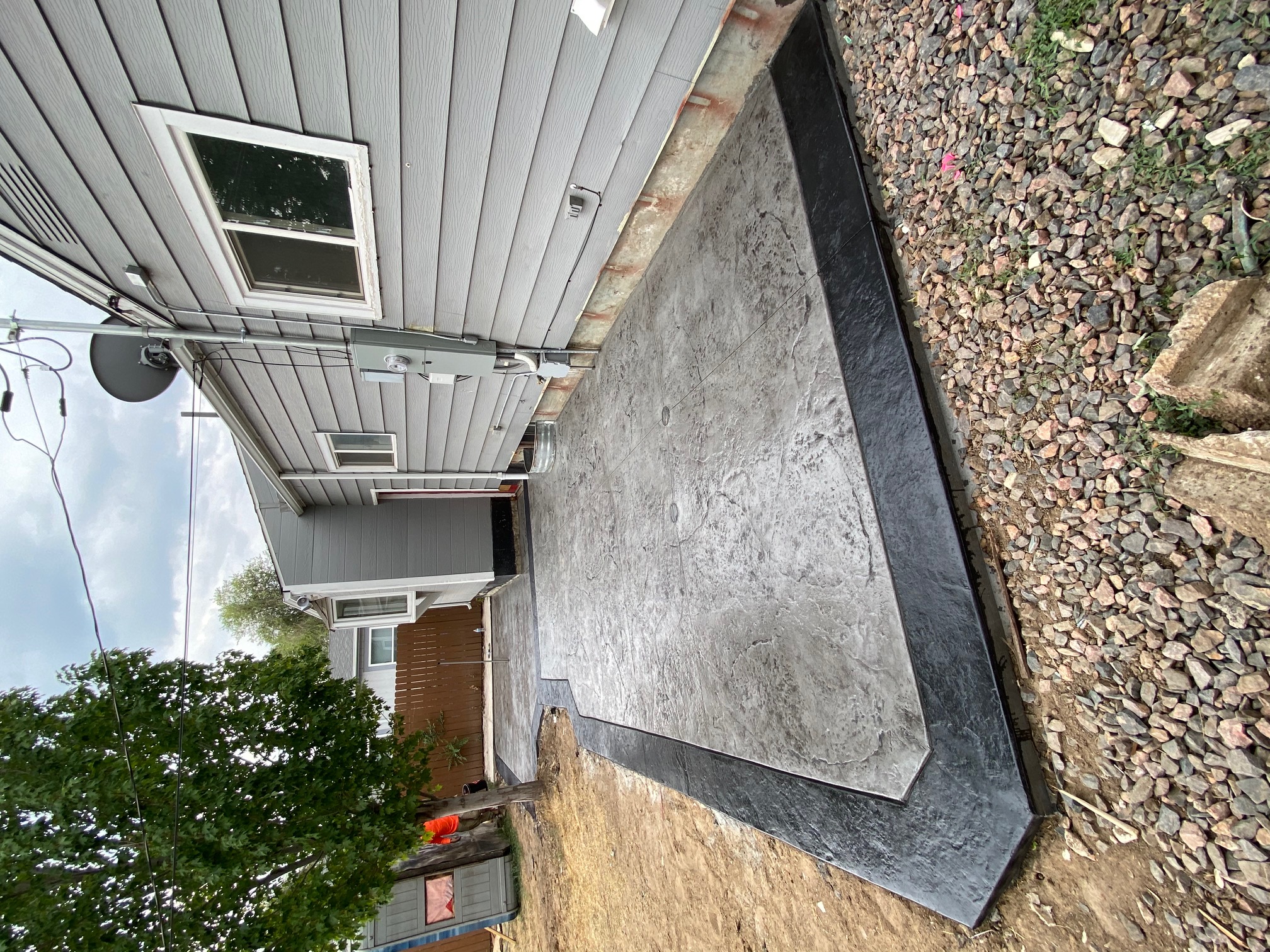 The colors scheme was slate colored concrete from an integral powder and a medium gray antique release.  The border was stained with a charcoal color and draws from the medium gray accent color in the main part of the patio.  We finished it with a SuperSeal 2000 concrete sealer to protect the coloring and concrete from stains.  
The homeowner wanted extra angles so we went away from the traditional 90 degree corners you typically see on homes and patios.  The dark border splits the two levels as well as mirrors the outside edge.   We had to do a two-tiered patio with the grade of the yard and the height of the door jamb being much lower.  This homeowner in Englewood wanted an area for a hot tub so we poured a 6" thick area to hold the weight.  All of our stamped concrete projects come with a tied rebar grid in the concrete for added strength.
The homeowner painted the exposed foundation black after we were done with the stamped concrete patio project.  This tied into the color scheme of the new patio and cleaned up the dirt concrete.
Here are some links to see more of our stamped concrete projects or common stamped concrete FAQ.  Learn more about our family owned business that is proud to work in the Denver Metro.  For a free concrete quote from Denver Concrete, call us today (303) 848-8447